This was a public webinar. You can view a recording of the webinar below.
The latest phase of the war in Ukraine is now in its eighteenth month. The long-signalled Ukrainian counteroffensive is underway, against heavily fortified Russian lines on Ukrainian territory. Russia has faced a mutiny by the Wagner mercenary group which itself has played a significant role in Russia's attacks on Ukraine. Away from the battlefield, Ukraine has appealed for fast-tracked NATO membership at the conclusion of the war, and continues to seek new weapon systems from its allies.
At this pivotal time, this webinar discussed the latest developments in the war in Ukraine with noted commentator and military strategist, Mick Ryan. Mick has retired from the Australian Army where he served as a Major-General.
See some of Mick's recent comments on the war in Ukraine on Australian TV here.
The Helen Clark Foundation last hosted an event on the war in Ukraine a year ago. A recording of our past webinar is available to members.
The Foundation advocates for a fairer, more sustainable and more inclusive Aotearoa New Zealand. We are funded by our members and donations – your support makes our work possible.
If you have appreciated our work so far please consider supporting us by becoming a member or donating today.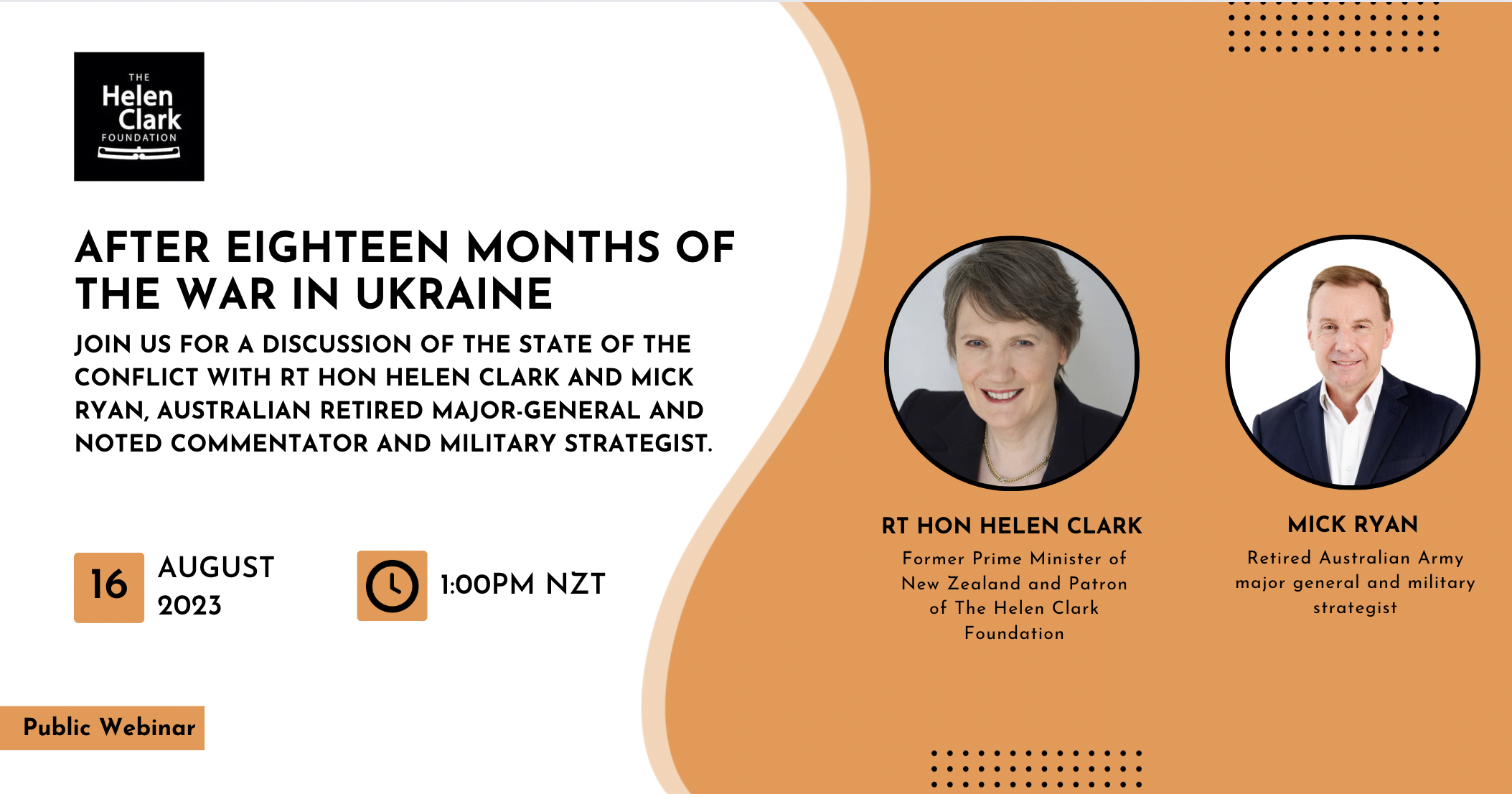 Read more